Inclined to Inform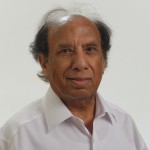 "At the Annual Parish Meeting on 8 May 2014 it gave me great pleasure to report the successes of the Parish Council over the last 12 months, particularly the complete refurbishment of Ketley Community Centre, in what I described as a 'particularly busy year' for Councillors, staff and volunteers associated to the Parish Council. I would like to extend my thanks to these people and to all those parishioners who have continuously engaged in helping the Council through their participation in various associations like Friends of Paddock Mound, Friends of the Garden of rest, Ketley History Group, Ketley Good Companions, Ketley Youth Club and numerous other voluntary groups." Kind regards, Cllr Anil Saini
Rights of Way in Ketley
There have been some proposed changes to the Rights of Way network in the Telford Millennium Village to coincide with phase 3 of the development. The Parish Council has asked if ROW 111, which runs to what was the old railway holt in Hadley could remain.
Councillors felt that this is an important piece of Ketley heritage, which should be saved for future generations.