Ketley Community Centre has flexible accommodation and is able to cater equally for small meetings through to a wedding reception and everything in between… even a bouncy castle! There is free wifi available throughout the building and access to a fully equipped kitchen from most rooms.  A portable stage can be erected in the larger rooms at a cost of £25.00 per day and arrangements to set up for your event and clean down after can be made at an additional charge.  The Centre also benefits from ample free car parking and is wheelchair accessible.  Room hire prices shown are for weekdays and weekends (from Friday 5pm through to Sunday) for regular bookings and non commercial activities.  One off ticketed events are welcomed with room hire available from £25.00 per hour and there are special rates for hiring the whole Centre.
For all enquiries and to check room availability, please contact the office on 01952 612035 to discuss your requirements.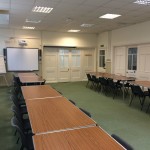 Classroom: Capacity up to 60  £13.00/£15.00 per hour
Classroom with inter-active whiteboard.  The room can accommodate 60 people theatre style and 30 people boardroom style.  There is a fully equipped kitchen leading off this classroom which is available at a flat rate of £10.00.
For additional capacity you can also hire the Meeting Room which has an interconnecting set of double doors.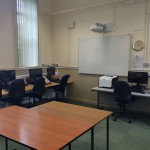 IT Room: Capacity 14  £13.00/£15.00 per hour
A fully equipped IT suite with 14 networked computers and several printers.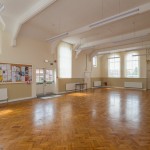 Hall: Capacity 100  £13.00/£15.00 per hour
A versatile open space ideal for larger functions including birthday parties, weddings, conferences, sporting activities and concerts. With a choice of round tables seating 10 and 5ft long trestle tables seating 6 and access to a fully equipped kitchen for a flat rate of £10.00.  The space can accommodate a small bouncy castle (maximum height 3m) and there is also a stage that can be installed at an additional cost of £25.00.
If additional floor space is required for your event, the partition between the adjoining room can be removed and hired as a whole.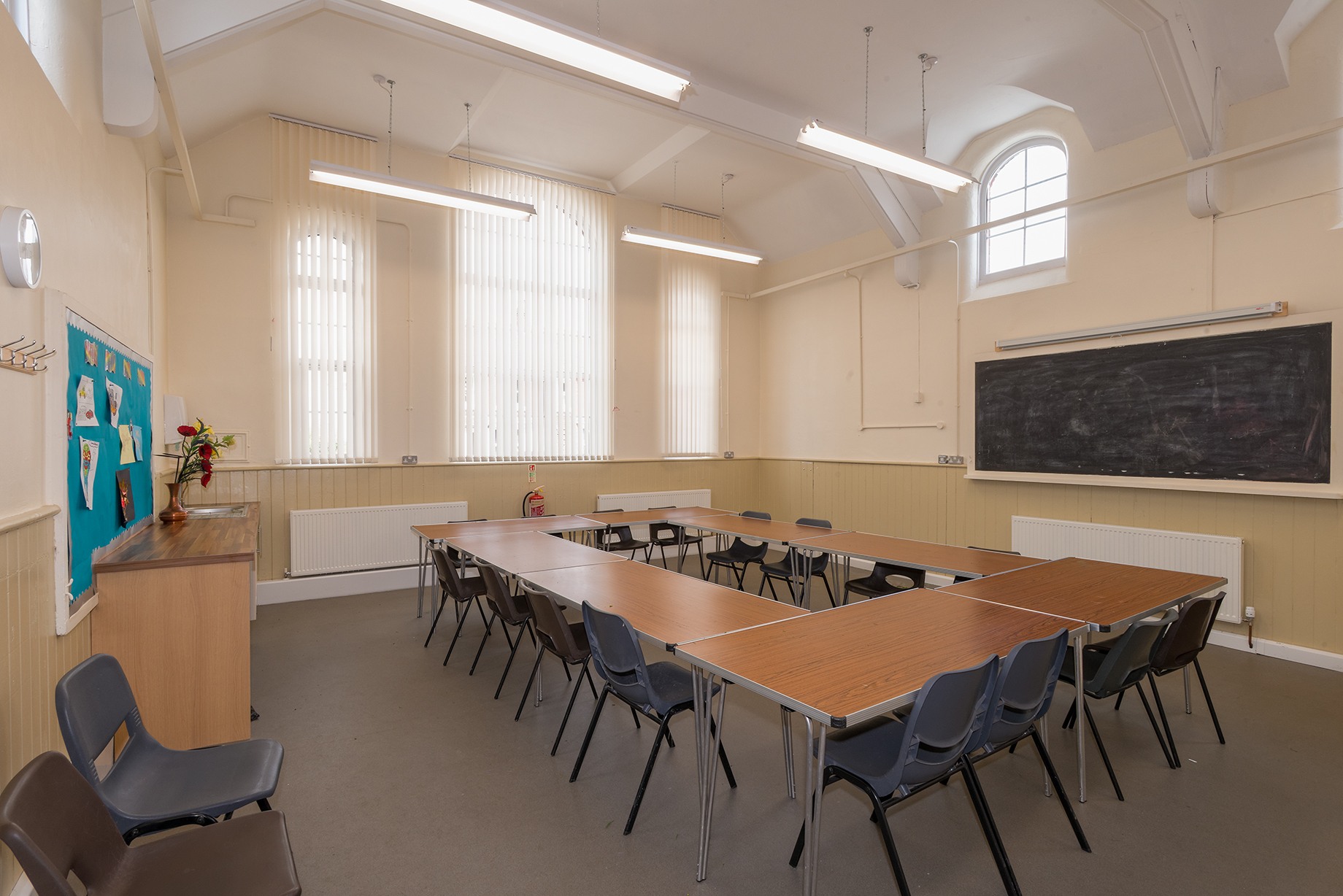 Art Room: Capacity 24  £13.00/£15.00 per hour
Flexible accommodation ideal for arts and crafts with sink and durable flooring that is also suitable for meetings and other activities.
Meeting Room: Capacity up to 20  £13.00/£15.00 per hour
This room can accommodate board room style meetings and other smaller events or can be hired with the Classroom to increase capacity.  Access to a fully equipped kitchen for a flat rate of £10.00 per hour.
The Reception:  £10.00 per hour
Available for evening and weekend bookings.
This is a perfect space to bolt on to your wedding or party booking.  The Reception can be used as a bar or break out area for your guests allowing you to make the most of the Hall / Art Room space for your main event.
Additional Services
Projectors are available to hire at a flat rate of £12.50 per day and flip charts at £5.00 each to include pads and pens.
Limited storage space is available at the Centre for regular users with charges from £25.00 per month.
Catering for your event can be organised and there are a number of local companies that can provide a disco, entertainment or bouncy castle should you require details.
The Reception can be staffed at an additional cost of £10.00 per hour if required and if you need the services of an event planner, this can also be arranged at an additional cost.
If you would like further information or to arrange a viewing of the Centre, please contact Emma for an informal chat about your requirements on 01952 612035 or email enquiries@ketleyparishcouncil.co.uk
To check availability and get a quote for your event, please complete this form: