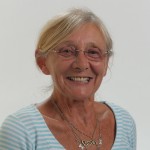 Cllr Maggie Evans, Chairman
"As Chair of the Finance Committee, it's my job to ensure that Councillors regularly review what the Parish Council spends and how it spends it in line with the Parish Council's Financial Regulations.
At the monthly meeting we discuss and review the budget set at the beginning of each financial year,  approve payments to suppliers and contractors, and plan any future financial commitments.
Members of the Finance Committee:
Cllr Maggie Evans (Chairman)
Cllr Hilda Rhodes
Cllr Joy Francis (Vice Chairman)
Cllr Laura Hodgkinson
Cllr Dave Elliott
Cllr Amrik Singh Jhawar
Finance Committee Meeting Dates for 2018/19
The Finance Committee meet once a month commencing 10:00am at Ketley Community Centre
There is an election on 2 May 2019.
Committee dates for 2019/20 will be agreed at the Annual General Meeting of the Parish Council on 8 May 2019
Please view the archive for documents relating to previous Council years